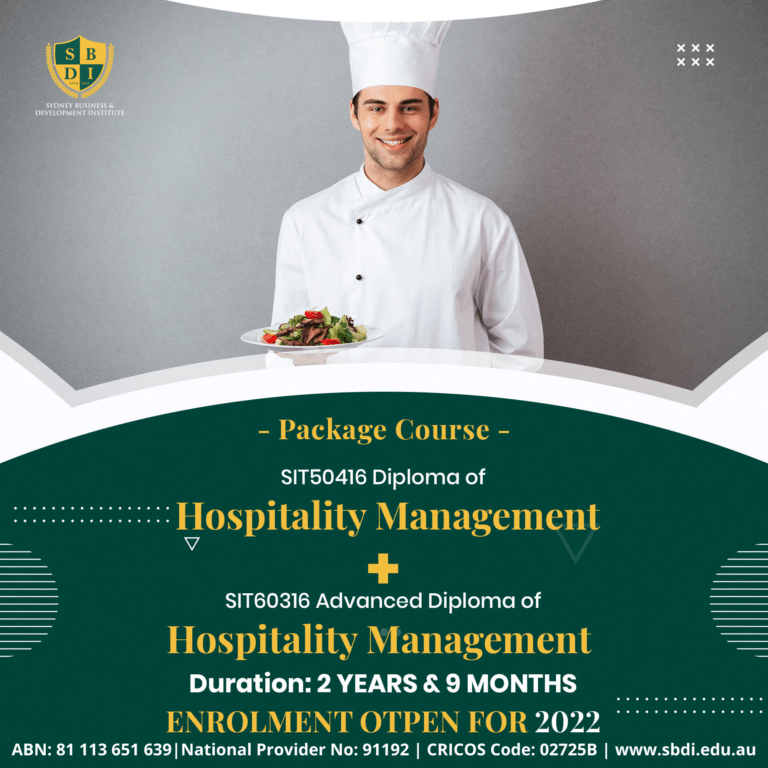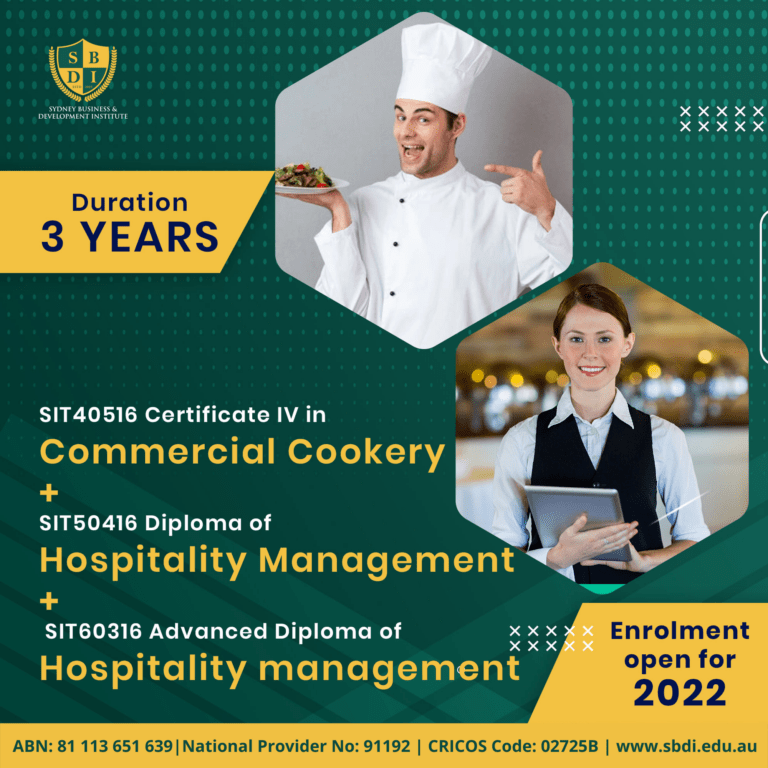 Course Overview

Intake Dates

Carrier Outcome
This qualification reflects the role of highly skilled senior operators who use a broad range of hospitality skills combined with managerial skills and sound knowledge of industry to coordinate hospitality operations. They operate independently, have responsibility for others and make a range of operational business decisions.
This qualification provides a pathway to work in any hospitality industry sector as a departmental or small business manager. The diversity of employers includes restaurants, hotels, motels, catering operations, clubs, pubs, cafés, and coffee shops.
This qualification allows for multiskilling and for specialisation in accommodation services, cookery, food and beverage and gaming.
PRE-REQUISITE REQUIREMENTS
No pre-requisite requirement for this qualification as per course training package.
Course date 
10th January 2022
11th April 2022
11th July 2022
10th October 2022
9th January 2023
Breaks (holidays)
21st March 2022 – 10th April 2022
20th June 2022 – 10th July 2022
19th September – 9th October 2022
19th Dec 2022 – 8th January 2023
20th March 2023 – 09th April 2023
This qualification enables the student to seek employment in the following job roles:
Banquet of Functions Manager,
Bar Manager,
Café Manager,
Chef De Cuisine,
Club Manager,
Executive Housekeeper,
Kitchen Manager,
Restaurant Manager,
Unit Manager Catering Operations.
All package course
Package Course
Contact us
Contact us if need help!